IMMERSE YOURSELF IN WELL-BEING
Wellness Area
Let yourself be carried away by a rich bouquet of fresh and invigorating fragrances spread by a rare selection of rare aromatic herbs. Surrender to the therapeutic heat and pine scent, a sweet heat that releases all muscular tension.
Enjoy a holiday full of emotions, physical and mental destress thanks to the treatments our wellness centre has to offer. Renew your energy at Delle Alpi Wellness & SPA: inspired by our natural surroundings, our SPA focuses on the simplicity of nature, embracing natural elements and scents. Natural textures, rustic woods and atmospheric lighting seamlessly blend with the views of the surrounding mountains to create an environment of peace and tranquility. This is truly whole body wellness at the mountain.
---
Our SPA facilities include an indoor pool and a heated outdoor pool, a sauna, nordic waterfalls, steam bath and emotional showers, an Himalayan salt room: this room simulates the environment of a therapeutic salt cave, with Himalayan salt covering the walls and floor to calm the mind and body by releasing negative ions. The negatively charged ionized salt and trace minerals that are present in the cave's atmosphere are said to naturally draw toxins and impurities out of the body, reduce inflammation, and improve respiratory ailments like asthma by clearing the lungs.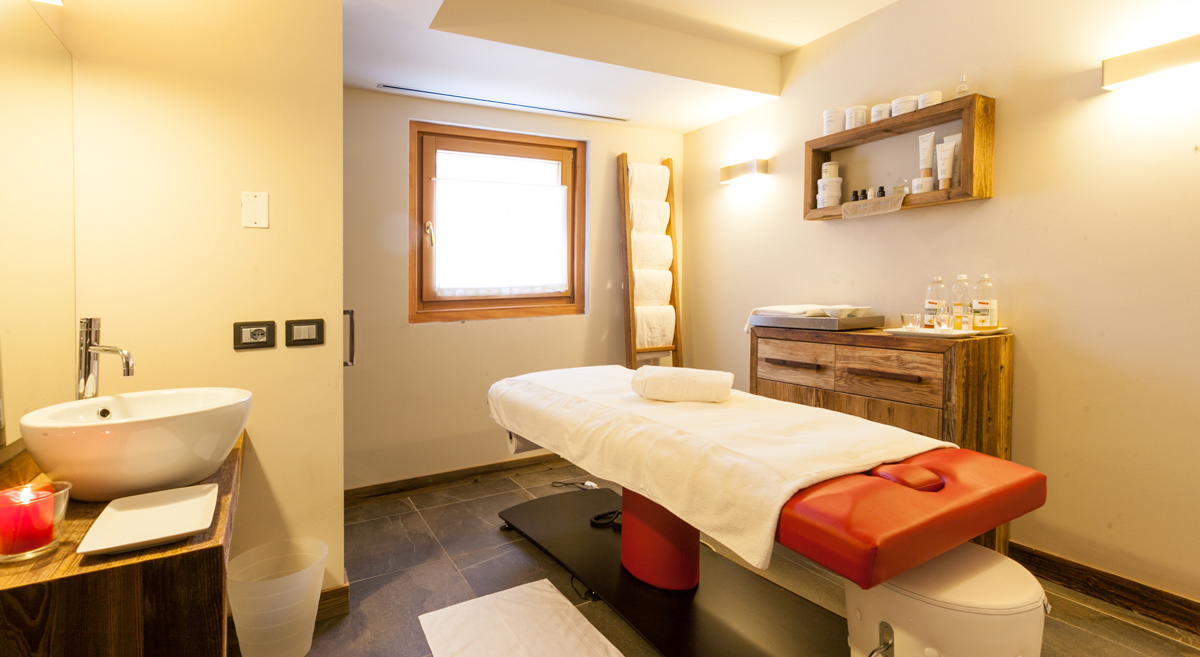 ---